JOIN US 
ALBUM RADIO PRE-RELEASE PARTY!!
June 10th, 2022, 3:00 pm (EST)
Fantastica - RMB NEW YORK CITY / 89.2FM / 88.5FM / 98.9 FM
ON:  https://www.fantastica.it/

Tune In Here:
LISTEN HERE:  www.gruppormb.it
ALBUM AVAILABLE IN STORES THIS SUMMER!!!
Radio Fantastic Interview, Manhattan OZ Album ~ Transcript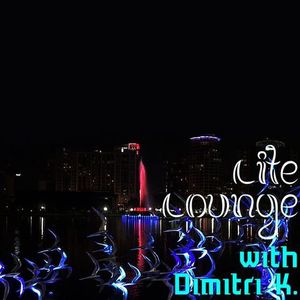 Thank you Dimitri K, and Lite Lounge for featuring my music on your Radio Show! ❤️
Thank you Radio, World Wide!  For playing my music!
Starting September 11th, 2022 from the City Beautiful, Orlando, FL on radios around the world! 
A piece of artistic territory!
Interview Link:
https://www.spreaker.com/user/14473791/09-11-2022-dimitri-k?fbclid=IwAR1ep1ESIIkV3V7sd6Kvr_Sa-rbB8zfaTNVgoEcbSB9BiaA-5NI_xErhvyc
Radio Stations Worldwide:
Radio Staaken Relaxation, Berlin, Germany, Sunday 10 am (Berlin time)
Precious Radio - Los Angeles, CA, USA
Sunday, September 11th, 2022
Los Angeles - 1:00 pm 
Berlin & Munich (Germany) - 10:00 pm 
Quebec & Montréal (Canada) - 4:00 pm
Tokyo & Osaka (Japan) - 7:00 am ‎(UTC+9)‎
Paris (France) - 10:00 pm 
New York (USA) - 4:00 pm 
Tel Aviv (Israël) - 11:00 pm
KHHR-DB Razors Hot Radio - Adelanto CA Sunday 4 pm PST Mondays, Wednesdays & Fridays 4 pm PST
New Jazz Radio - Tampa Bay, FL Sunday 4 pm EST
WCDR Radio - Miami, FL Sunday 5 pm EST
Elise Radio - France Sunday 7 pm (French time)
WCJS Radio - Potomac, MD Sunday & Wednesday 8 pm EST
BushrodMusic Radio - Baton Rouge, LA Sunday 10 pm CST Monday 11 pm CST
MAD Fm - New Zealand Sunday 18.00 NZT
Big Ear Radio - UK Starting Sunday - 3 times a day, total weekly - 21 times
Satellite FM Paris - France Sunday 8 pm (French Time) Repeated following Wednesday 11 pm
ABC Radio - Suffolk, UK Sunday 9 pm (UK time)
Hindsight Media Radio 103.5 FM - Atlanta, GA, USA Sunday 9 pm EST, Saturday 9 pm EST
3rd Strike Radio - New York Sunday and following week Press "Lite Lounge with Dimitri K."
Beccles Town Radio - UK Monday 6 pm (UK)
Reach One Network - Beat Break 87 FM - Atlanta, GA Monday - Friday 12 am EST Repeat Monday-Friday 1am EST
Radio St.Pete - US Monday 11 pm EST Repeated following Sunday
Sunshine 96.7 FM - FL Monday 11 pm EST  
WJMX-DB Smooth Jazz Boston - Boston, MA Wednesday 7 pm EST
Gaia FM on 87.8 & 107.0 - New Zealand Thursday 9pm NZ time Following Sunday - 9am NZ time
100.1 FM Kingscourt - Ontario, CA Friday - 1 mp (EST)
WebSoul Radio - Brazil Saturday 6 pm (GMT-3) = 5 pm EST
Between all radios, over 50 hours in the premier week of 2023