PRICELESS
Christina Gaudet
For Your Consideration ~ 60th Grammy Awards
https://myemail.constantcontact.com/Christina-Gaudet---PRICELESS---FYC.html?soid=1107177002343&aid=9ciiNtU-w6A
Many thanks to these artist who contributed their talents to this album! It takes a VILLAGE to make an album come to life! 
Artists on the Album: 
Christina Gaudet - Music, Lyrics, Guitar
John Zych - Keys
Trevor Sewell - Guitar
Dave Rockower - Guitar
George Varghese - Guitar
Nate Stevens - Bass Guitar
Eric Johnson - Drums
The title "Priceless" refers to the many blessings I have in my life and the huge gratitude I have in my heart for the people in my life, my family, my extended family and all the music angels that surround me on my journey. For I have loved you all from the depths of my being. The unsettling hard times, the uncomfortable dark times, the loss of loved ones, the things that keep me in the past, have made me fight to be in the present and too appreciate the now, for that is all we really have. The future is not promised and the past has passed. All I must do is breath in the moment, be present, be aware of the beauty in each given day. As I reflect on my life, my feelings, the path I have walked, I am grateful for everything I have learned and I find comfort, that every challenge has been successfully met and overcome. For I have embraced the Creator, the creative light of change, the Diamond Light.  Thank you to the many fans and followers for allowing me to share my music with you. ~ Christina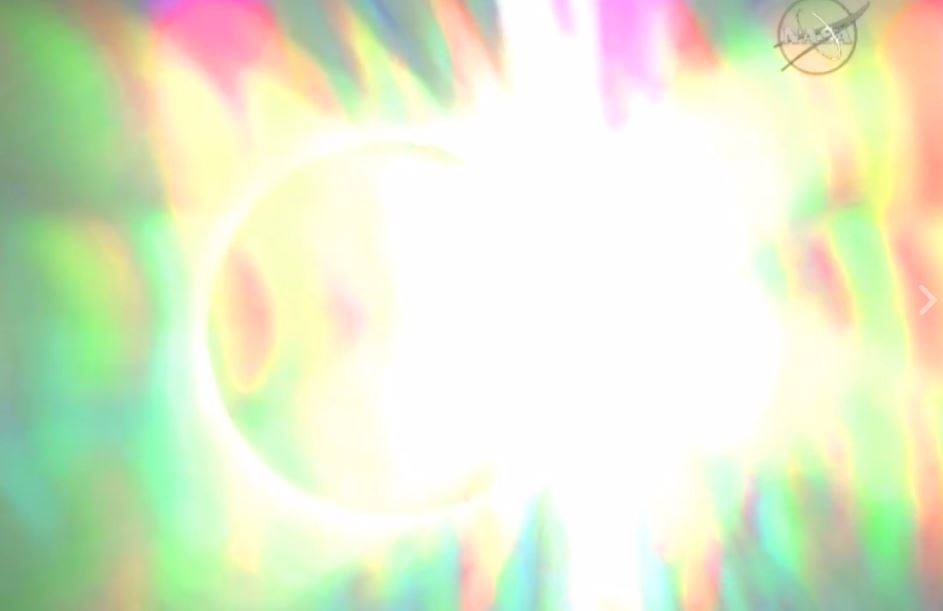 The Diamond Light, Total Eclipse of the Sun, 8.21.17, Photo Shot w/o filters, by NASA!
Your Consideration Is Appreciated!!!

Find me on grammypro.com – It would be great to connect there too! 
Thank you for your support!
Reviews/Quotes: 
"Its nice to know there are a few artists out there that can still deliver music that will make your jaw hit the floor while plucking your heart strings at the same time. Gaudet - she is a premier talent that makes this whole experience special. Her voice is intoxicating! After hearing her music I must say she's the quintessential vocalist/artist the world needs right now. I don't say stuff like that often!" --Music Emissions Magazine, UK ~ Michael Morrison

"Gaudet commands an advanced to elite singing and songwriting ability. The strongest aspect of the production is the soulful feel you get from Gaudet and her band. The Songs will remind you of Sara Bareilles, Missy Higgins, Lea Michele, Stevie Nicks, Bonnie Raitt, and Melissa Ferick. I kept waiting for a weak song to come - I eventually gave up on that! .. powerful and at times explosive album with amazing stories that possess incredible and impassioned highs and lows. The music will sizzle your ears into submission! Trust me when I say this stuff can't be faked! Listening to Christina Gaudet will open your eyes to the possibilities of what could be when a great artist decides to take us back to our traditional Rock n' Roll roots! --Indie Shark Music Critic ~ Ricky Farmer 

"Gaudet can sing like nobody's business. Her voice has an amazing warm and likability factor, but is powerful like Ann Wilson. Gaudet has delivered and it almost feels as if she's on to something, well special. Gaudet is obviously experienced at performing and writing powerful music, but it's the combination of all of the above that makes her so deadly. ..conservative and painfully simple yet brilliant in scope .. they make it look so easy. Bravo to Gaudet for being herself, going against the pop grain and releasing powerful music!" --Indie Music Artist Music Radio Network ~ Tori Lane

"A stellar performance! The fact that her vocal delivery has been compared to both the soulful croon of Annie Lennox and to the legendary wail of Janis Joplin is a testament to her impressive adaptability. Right away I can hear vocal comparables to Celine Dion, Lara Fabian, Birdy. Lana Del Ray, and Digby. Since were on the subject I can also hear traces of Erin McCarley, Idina Menzel, Anna Nalick, A Fine Frenzy and Venessa Carlton. Whether you like electronic pop, alternative rock sensibilities or a hard rock staple, rest assured Christina Gaudet is making her presence known in an otherwise commercial myriad of soulless clutter!" --Indie Artist Alliance Magazine ~ Norman Wellington

"Intelligent lyrics and heart-stopping melodies lines are at the heart of her music! Gaudet's spin on life through her music, possesses a very accessible signature sound! Christina Gaudet is an artist worth watching!" --ROCK N' ROLL REVIEW ~ Lizzy Allen

"The music reminds me of a combination between Dokken, Heart, Bonnie Tyler, Evanescence and even Lita Ford. On the other side of the sonic spectrum I can even hear Bonnie Raitt, Janis Joplin, Susan Tedeschi, Shelby Lynne, Lucinda Williams, Allison Krauss. From start to finish, Gaudet brings the mojo. Let me go on record by saying Christina Gaudet Rocks the house!" --INDIE MUSIC DIGEST ~ Cyrus Rhodes

"She captures that classic Rock-Pop sound - like the legendary band Heart. Christina Gaudet proves she is a musical force to be reckoned with!" --VENTS MAGAZINE ~ RJ Frometa, Head Honcho, Editor in Chief

"All tracks provide an intensely exhilarating experience that can tingle the senses into submission!" --SCOPE MAGAZINE ~ Janne Zawa

"Gaudet has a rebellious rock and roll side to her music that brings to mind Joan Jett and the Blackhearts and Heart!" -- Alec Cunningham

"Gaudet sounds like Bonnie Raitt sitting in with the Meters!" --Nick DeRiso (4 out of 5 Stars)

"Gaudet rips up the script, with elements of Classic Rock and Evanescence Style!" --Wildy Haskell
Album Review - (5 Stars) by Grammy Winning, El Cerrito Records
5.0 out of 5 stars Outstading!
October 7, 2017
We are loving this album! Priceless is powerful both through the music and the lyrics. The vocals are very rocking and so are the guitars. Christina is a shinning star: Her compositions, her vocals, her guitar, and then her Productions skills are all top notch! All the musicians in this album are amazing! We love the effects that were used throughout the album. We definitely recommend this outstanding album to all our friends.